Financial Education Day 2022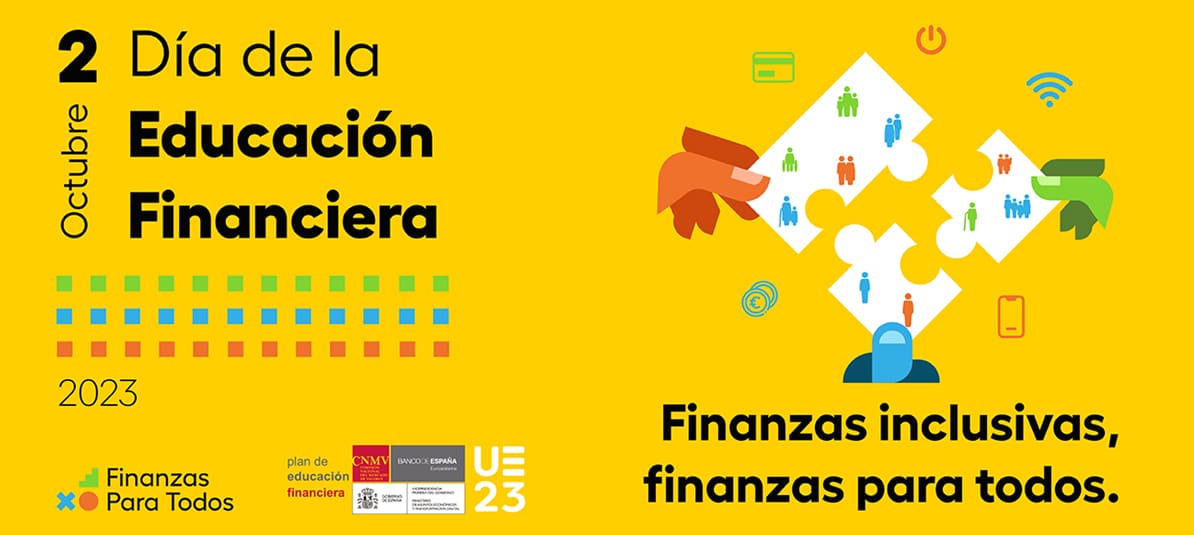 On October 3 we are celebrating Financial Education Day, an initiative that is held every year with a twofold objective: to raise public awareness of the importance of financial education at all stages of life; and to improve financial culture in our society.
This year's Financial Education Day aims to reflect the importance of security under the slogan "Education for safer finances".
To mark the event, we have launched a prize draw for a 300 euro Amazon gift card. To take part, all you have to do is sign up by filling in a very simple form.
The registration period will run from October 3 to 16 (inclusive).
Come on, take part and this card could be yours!